Coping with Normalcy: Life After Cancer Treatment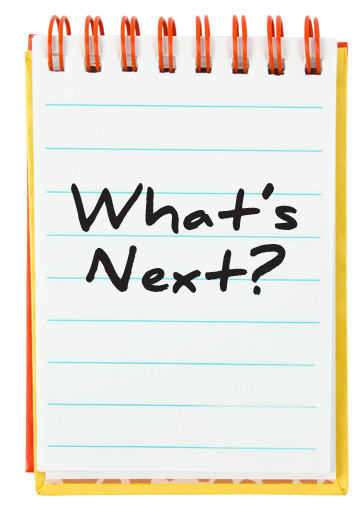 When your child has been diagnosed with cancer, you focus your entire life on just one goal: beating this terrible disease.  But what happens when this goal is achieved?  Life just goes right back to normal, right?  Unfortunately, the return to "a normal life" after cancer brings about its own problems, its own difficulties.  Helping your child rediscover the joys of a "normal" childhood and adolescence and restoring a regular school and home routine brings its own, often unanticipated, challenges.  This blog will briefly review some of the major challenges you may find yourself facing after your child's treatment is complete; for additional resources on this and other survivorship issues, we encourage you to visit our website at www.acco.org.
Heightened feelings of anxiety and worry, especially regarding your child's health
Without the "normal" everyday contact with your child's medical team, most parents find themselves surprised that feelings of anxiety and worry about their child's health increase, not decrease.  What if the cancer returns?  How will I know if my child is struggling with late effects of his or her treatment?  Even coping with normal childhood illnesses can be difficult.  Be sure that you schedule, and stick to, regular follow-up visits and check-ups with your oncology team, and raise any immediate concerns about your child's health with your pediatrician.  We also recommend participating in a survivor support group in your area, or through the ACCO's online support group.
Restarting your child's normal developmental stages
Parents of kids with cancer often find that cancer treatment causes delays in their child's emotional and physical development.  Always being the center of attention, never having to leave Mom and/or Dad's side, and coping with the pain and stress of the treatment itself can lead to emotional (and physical) regression for younger children and heighten normal feelings of rebellion in adolescents.  It is important to begin putting age-appropriate developmental milestones back on track quickly after treatment: setting and sticking to limits and boundaries, encouraging natural separation and appropriate levels of independence, encouraging acceptance of attention given to siblings and other family members, and helping rebuild your child's (age-appropriate) social skills are especially crucial during this time.
Returning to school
For school-age children and adolescents who have missed significant amounts of school, returning to a normal school routine can be difficult.  Socially, many cancer survivors find it difficult to reengage in social activities at school and may initially have trouble rebuilding friendships outside the hospital, while academically, catching up on missed school work can be challenging.  Close communication between parents, teachers, and guidance counselors is always the best way to help your child get back on track both socially and academically.
Unfortunately, today's available cancer treatments have been shown to lead to serious learning disabilities in some children, including (but not limited to) difficulties with sustaining attention, remembering visual information, reading comprehension, performing math calculations, handwriting, information processing, and planning and organizing.  If you are concerned that your child is struggling in one or more of these areas, request an evaluation from your school.  Under the Individuals with Disabilities Act, your child may qualify for special services through an IEP, or Individualized Education Program.  Be aware, however, that simply being "behind" due to missed school or lack of previous instruction is not a determining factor in eligibility for an IEP.
Find a support network
As always, the best way to cope with the many and varied challenges that arise as cancer treatment ends is talking about them.  If you find yourself struggling with restoring your "normal" life after your child's treatment ends, we encourage you to find an individual counsellor or psychiatrist for you and/or your child, especially for school-age children and adolescents who can verbalize their feelings and emotions.  We also encourage you to participate in a survivors' support group with other families who can help provide both advice and perspective during this happy, but challenging, time.
The American Childhood Cancer Organization (ACCO) is a non-profit charity dedicated to helping kids with cancer and their families navigate the difficult journey from cancer diagnosis through survivorship.  At the national level, the ACCO promotes the critical importance of ensuring continued funding into new and better treatment protocols for childhood cancer.  At the grassroots level, the ACCO is focused on the children: developing and providing educational tools for families and learning resources for children in order to make the lives of children and their families a bit easier and perhaps even brighter during this difficult time.  Many of our resources are available free of charge for families coping with childhood cancer.
For additional information on survivorship issues, as well as information on obtaining our resources, please visit our website at www.acco.org.
For more information about the American Childhood Cancer Organization and how we can help, call 855.858.2226 or visit:
Want To Read American Childhood Cancer Organization On Your Phone? Click the NoteStream logo: