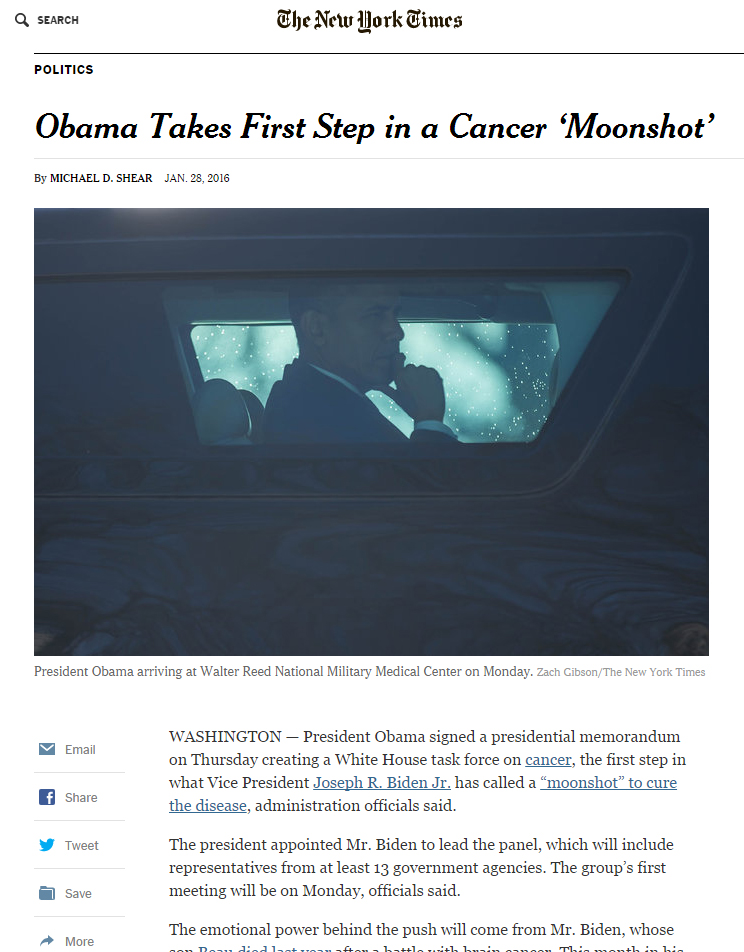 President Obama signed a presidential memorandum on Thursday creating a White House task force on cancer, the first step in what Vice President Joseph R. Biden Jr. has called a "moonshot" to cure the disease, administration officials said.
The president appointed Mr. Biden to lead the panel, which will include representatives from at least 13 government agencies. The group's first meeting will be on Monday, officials said. Read more
The presidential memorandum signed Thursday says the task force's goal is to double the rate of progress on treatment and prevention, a benchmark Biden first introduced earlier this month in tandem with Obama's State of the Union address. The administration hasn't said exactly how that will be measured, but laid out areas for potential progress including better use of federal dollars to support cancer prevention, treatment and early detection.