NEWS RELEASE
COLUMBIA UTILITIES AND PALMCO ENERGY HELP KIDS BETTER UNDERSTAND CANCER
FOR IMMEDIATE RELEASE, September 17, 2015 (Kensington, Md.) A hospital can be a scary place for a child. Imagine how difficult it must be for a child undergoing treatments for cancer. The on-going initiative by Columbia Utilities and PALMco Energy is generously donating $10,000 to help underwrite the Medical Play Kits distributed free by the American Childhood Cancer Organization (ACCO).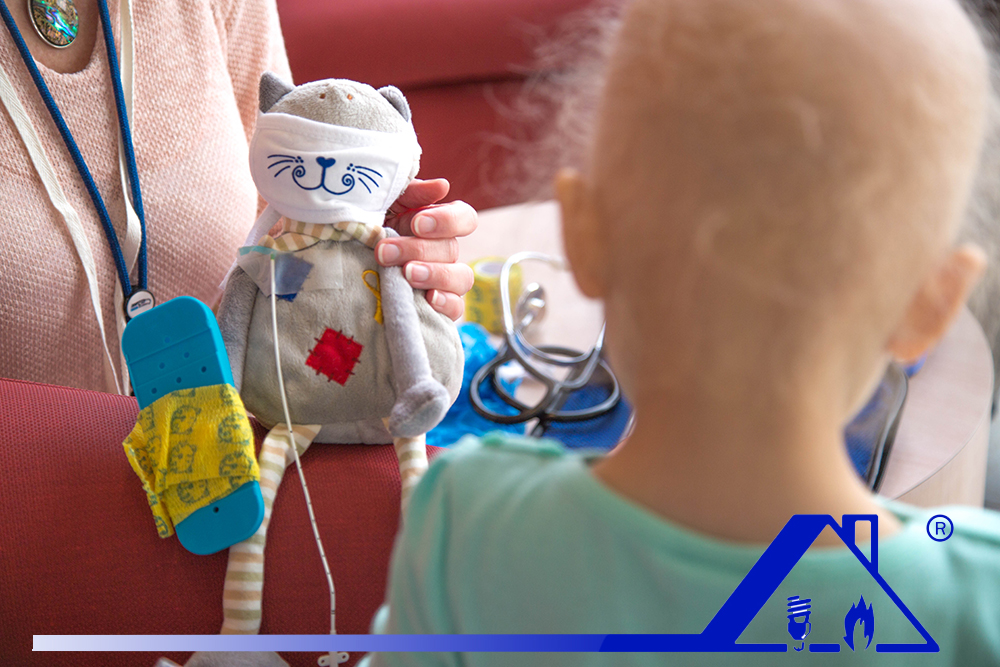 The Medical Play Kit helps a child with cancer better understand and mentally prepare for upcoming tests or treatments. Kids can interact with Cozy the Port-a-Cat, a stuffed animal that serves as a teaching tool and a companion for children before, during, and after their cancer treatment.
Through the "Columbia Cares" and "PALMco Cares," programs, the companies also donate $1 every month to ACCO for each gas and/or electricity customer account that registers.
"Being a family owned business, we feel a special connection with ACCO not only because it was founded by a group of parents, but also because it is a strong voice and pillar of support for all families of children with cancer," said Robert Palmese, President of Columbia Utilities and PALMco. "The partnership enables customers to turn an everyday task like paying their utility bills into an opportunity to make a difference in the life of a child. As a father myself, I am proud to do my part to help ACCO, and hope customers will join us in aiding families to combat this deadly disease."
"While childhood cancer has seen an improvement in survival since our organization's founding, sadly, childhood cancer remains the leading cause of death by disease of America's children," said Ruth Hoffman, ACCO's Executive Director. "The needs are great and ACCO is thankful for this partnership with Columbia Utilities and PALMco. We are grateful to their customers who can so easily make a difference in the lives of these courageous children because kids can't fight cancer alone.®"
About American Childhood Cancer Organization:
The American Childhood Cancer Organization (ACCO) is the nation's largest grassroots organization at the forefront of the crucial battle against childhood cancer. The ACCO is dedicated to improving the lives of children living with childhood cancer and its long-term impacts, and to offering critical advice, support, and assistance to families engaged in this life-altering struggle.
About Columbia and PALMco Utilities:
Columbia Utilities and PALMco are sister companies, based in Brooklyn, New York, and owned and operated by the same family. Columbia Utilities supplies electricity, gas, and oil in New York, while PALMco supplies gas and electricity in Connecticut, Illinois, New Jersey, Maryland, Massachusetts, Ohio, and Pennsylvania.
FOR MORE INFORMATION OR TO SET UP AN INTERVIEWRuth Hoffman, Executive Director, rhoffman@acco.org. Cell: 202-262-9949, Direct Line: 855-858-2226, ext. 104
For more information about the American Childhood Cancer Organization and how we can help, call 855.858.2226 or visit: