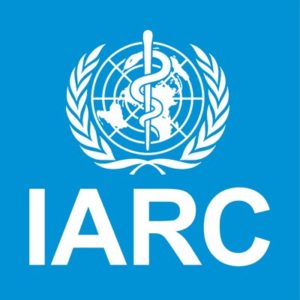 The American Childhood Cancer Organization (ACCO) is very pleased to announce the release of a major new online report on childhood cancer by the International Agency for Research on Cancer (IARC). This new report previews a comprehensive and wide-reaching survey of the occurrence of childhood cancer in 80 countries world-wide which will give us a critical new understanding into the prevalence of this disease across the world. The release of this important report on International Childhood Cancer Day 2017 (ICCD) will help us and our partner organizations around the world continue to raise awareness about childhood cancer and the inequities of treatment options, specialized care, and even basic health care, facing children in many parts of the world.
Past research efforts have begun to show that occurrences of childhood cancer are increasing across the globe and that childhood cancer is threatening to overtake infectious disease as the primary disease-related cause of death among children worldwide. Moreover, in low- and middle-income countries where access to medical care for children and families is extremely limited, we believe that childhood cancer is significantly under-diagnosed and under-reported. We welcome the insight this new report provides into this critical issue, because only with accurate, reliable information can we begin to ensure that children and their families around the world gain access to critical medications and medical care necessary to diagnose and treat children with cancer.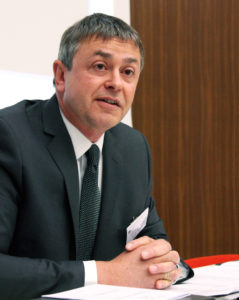 Every year, International Childhood Cancer Day gives us the opportunity to stand together with our international partners to raise awareness about the devastating toll this disease takes on children and families around the world, and to highlight the appalling inequities of treatment and care suffered by children living in low- and middle-income countries. In the words of Dr. Christopher Wild, Director of IARC, "A child with cancer casts a long shadow on families, communities and society as a whole. I take this opportunity to highlight the need for effective cancer treatments to be available to all children, wherever they happen to live, but also for increased efforts from the international community to understand the occurrence, causes and ways to prevent this most devastating of conditions."
We at ACCO believe that now is the time to highlight the critical need for better access to basic medical care, as well as diagnostic tools and treatment protocols, for children and families in under-developed countries. Only with research like this IARC report can we begin to address the "long shadow" that childhood cancer casts on families, communities, and our global society.
To read the online report in its entirety, please click here: http://iicc.iarc.fr/results/
About American Childhood Cancer Organization
American Childhood Cancer Organization (ACCO) is a non-profit charity dedicated to helping kids with cancer and their families navigate the difficult journey from cancer diagnosis through survivorship. Internationally, ACCO is the sole U.S. member of Childhood Cancer International (CCI), the largest patient-support organization for childhood cancer in the world. Here in the United States, ACCO promotes the critical importance of ensuring continued funding into new and better treatment protocols for childhood cancer.  And most importantly, ACCO is focused on the children: developing and providing educational tools for children fighting cancer and their families, empowering them in their understanding of childhood cancer and the medical decisions they must make during this difficult journey. All of ACCO's resources are available free of charge for families coping with childhood cancer.
For additional information about childhood cancer or on the ACCO, or to order resources for you or your child, please visit our website at www.acco.org , call 855.858.2226 or visit: