Coping with Grief: You Are Not Alone
For many years, the death of a child was something to be whispered about behind closed doors.  Not knowing how to react or what words to say, family and friends would simply ignore the tragedy, perhaps offering a simple, quietly worded "I'm so sorry" and then quickly moving on to the next topic.  Parents were told that "time heals all wounds" and "your child is in a better place," but often didn't feel comfortable sharing their grief, while even close friends and family worried about bringing up "painful memories."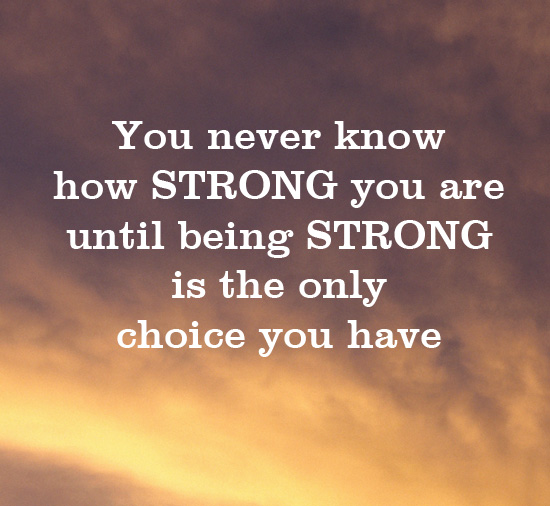 Yet any parent who has lost a child knows that time does not heal all wounds, and grief over the loss of a child to childhood cancer cannot and should not simply be swept under the rug or ignored until it passes.  At the American Childhood Cancer Organization (ACCO), we believe that the lives of children who have lost their battle with childhood cancer should be celebrated.  We believe that grieving parents and grieving families should be invited to share their grief openly, because while grieving for a lost child never ends, knowing that you are not alone, knowing that you can talk about your child and his or her fight, his or her beauty and strength, can make it just a little bit easier to cope with the difficult task of living.
If you have lost a child to childhood cancer, there are many, many resources available to help you cope with this difficult, challenging trauma.  Whether through an online support community or a local grief support group, we encourage you to find a way to express your grief, share your story, and hear from others who are also attempting to cope with their grief.  While by no means an exhaustive list, the following online resources can help you locate online groups, in-person communities, and grief centers dedicated to reminding you that you are not alone and that help is available.
The Compassionate Friends (http://www.compassionatefriends.org/home.aspx). Developed specifically to provide support to parents and family members who have suffered the loss of a child.  Includes online support and resources, as well as local chapters and more than 660 meeting locations around the country.
Bereaved Parents of the USA (BP/USA) (org): A national, non-profit self-help organization dedicated to newly bereaved parents, grandparents, and siblings. Newsletters, articles, and brochures are available on-line; many states have local chapters with in-person support group meetings.
GriefNet (http://griefnet.org/): An Internet community of families, individuals, and children coping with grief. Members can access more than 50 email support groups, including many designed just for children.
The Centering Corporation (http://www.centering.org/): Offers resources, book, and magazines dedicated to helping cope with and manage grief. Includes a special listing of resources for loss of a child and loss of an infant.
Online and in-person resources geared specifically towards children coping with loss include:
The Dougy Center (dougy.org): A grieving center designed just for children and teens in Portland, Oregon, the Dougy Center also offers a wide variety of on-line resources, including books, DVDs, and activities, geared for children of all ages. Can make referrals to child-centered grief programs and support groups across the country.
Fernside (fernside.org): Online and phone-based support, as well as "how to help" booklets for parents and caregivers coping with the needs of grieving children.
The American Childhood Cancer Organization (ACCO) is a non-profit charity dedicated to helping kids with cancer and their families navigate the difficult journey from cancer diagnosis through survivorship and bereavement.  At the national level, the ACCO promotes the critical importance of ensuring continued funding into new and better treatment protocols for childhood cancer.  At the grassroots level, the ACCO is focused on the children: developing and providing educational tools for families and learning resources for children in order to make the lives of children and their families a bit easier and perhaps even brighter during this difficult time.  Many of our resources are available free of charge for families coping with childhood cancer.
For additional information on resources available through the ACCO to help you cope with the loss of a child to childhood cancer, please visit our website at www.acco.org.