Emma

Emma was four years old and in her very first season of city recreation soccer. She loved playing like her older sister, but after a couple games she didn't want to run or kick. She complained that her shoes hurt. We bought different shoes. Then a knee hurt, then an ankle. After a few weeks of getting worse and not better, we took Emma in to the pediatrician. That evening we were at Primary Children's Hospital. Emma has Pre-B Cell Acute Lymphoblastic Leukemia, or ALL. She has been in treatment for 8 months and will start the last phase, maintenance, this week. That should last about 2 years. Emma has a big sister and 2 little brothers. She loves pink and purple and princesses and sparkles. She loves to sing and to dance. She is like any other 5 year old girl, and until cancer we were like any other family. We are still pretty normal; but now we fight with our insurance company, we are always aware of blood counts, we take germs and fevers really seriously, and we cry more often.
---
Korbyn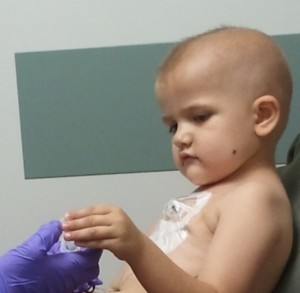 Korbyn was diagnosed with Acute lymphoblastic leukemia at 3 years 2 months old. He was been fighting cancer for 10 months,and he just turned 4 years old. He is a pretty normal 4 year old, aside from the fact he is fighting cancer. He has one older sister, and they are the best of friends. His sense of humor, and funny personality, can make just about anyone laugh.
---
Ryan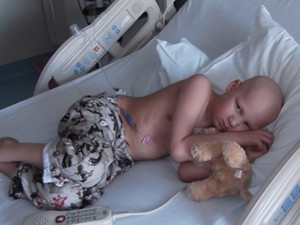 Ryan was a normal rough and tumble, play with cars, loves to get dirty little 1st grader, loving school and being a boy. He has a little sister, who he equally loves and loves to pick on, lol. He has a bunch of cousins, and his favorite person in the world is his Papa. On November 6, 2012, after several days of severe pain and losing the ability to walk, we heard the words No parent or family wants to hear…. Your son has cancer. Diagnosed with stage 4 Ewings Sarcoma, Ryan had 17 rounds of chemotherapy, 28 daily radiation treatments, numerous hospital stays for fever, rashes and other problems, many blood and platelet transfusions, and so much more. On July 26, 2013, Ryan was declared to be NED… no evidence of disease. Ewings Sarcoma is a vicious bone/soft tissue cancer, and often relapses. We continue to have scans every three months to check for relapse and other issues that commonly occur from the chemo and radiation. Ryan is returning to his life of being a carefree little boy, and is back at school and doing well. We do not know what the future holds for him… but we are very thankful for where he is right now.