Welcome to ACCO Utah!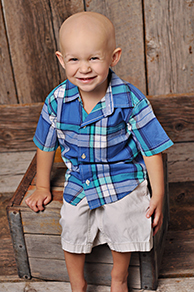 American Childhood Cancer Organization Utah's unique goal is to help each family cope with life during childhood cancer treatments and rebuild their lives after cancer from the experienced perspective of those who have been there before. Your donations will enhance the lives of children with cancer and their families. You will be providing emotional and practical support, education, patient advocacy, and the assurance that no child or family will have to fight cancer alone.
Our Mission Statement
"To promote public awareness of childhood cancer and provide emotional, educational, social and practical assistance to children with cancer and their families…because kids can't fight cancer alone!"
We serve all children diagnosed with cancer in the state of Utah. Funds raised locally remain in our communities to help all our cancer fighting cuties and their families.