ACCO Inland Northwest's dedicated board of directors works tirelessly to increase services and awareness for families of children with cancer. Childhood cancer can have long-term effects on the entire family. Our board is comprised of a 51% majority of family members who know firsthand the devastation that a childhood cancer diagnosis can bring and caring, committed community members who want to make a difference in the lives of children with cancer and their families.
Officers
Margaret Kobylus, President
In 1998 I was asked to join the new Board of Directors that filed for our Candlelighters 501(c)3 non-profit status with the IRS. I served a 2 year term on that Board, then became President of our local Candlelighters on April 1, 2000.  I served as President until March of 2007, at which time I resigned primarily for health and family reasons.
In December of 2007 I decided that my life had calmed down enough that I would like to take a position on the Canclelighters Board of Directors once again.  There were several vacancies, and I missed being a part of what our unique organization does for kids with cancer and their families.  Eventually, I was again elected to the Presidency.  I am grateful to be able to help carry on the battle against childhood cancer in memory of my precious daughter, Angela.
I have worked 38 years for a general contractor in the heavy construction business, N.A. Degerstrom, Inc., in the accounting and human resources departments.
I also have many years of experience working with other non-profit groups such as Children's Miracle Network, the National Association of Women in Construction, and Habitat for Humanity.
I once again welcome the opportunity to serve this very worthwhile organization…because kids can't fight cancer alone!
---
Kim Dempsey, Vice President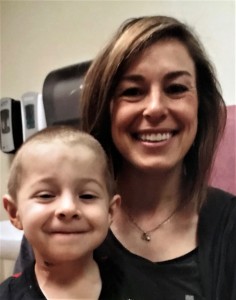 This is Kim and her son, Sam, on his first day of chemotherapy. Just before Sam's 4th birthday, he was diagnosed with Ewing's Sarcoma, which plunged their family into the world of pediatric oncology. After 7 months of chemo and countless follow-up scans, Sam is doing great and shows no sign of his disease. Throughout their journey, Kim and her family felt the power of the support network provided by ACCOIN and resolved to help other families who have children battling cancer. Originally from Calgary, Alberta, Kim is a graduate of Eastern Washington University (BS, Biology & Chemistry) and Indiana University (Masters, Strategic Management), and works in the medical device field. She lives in Spokane with her husband and two children and enjoys being active, spending time with family and friends, and cheering on her kids as they pursue world domination.
---
Connie Hill-Bunch, Treasurer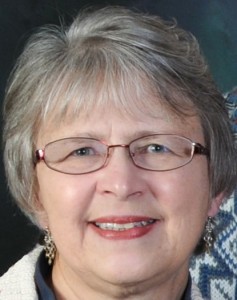 Connie's beloved daughter Amanda passed away in Dec. 2006 at age 18 after an intense year-long battle with Acute Myelocytic Leukemia, which was thought to be caused by chemotherapy she received for brain cancer at age 12. Amanda and her parents were active members of ACCOIN for 6 years, both as participants in family and teen activities and as volunteers for many fundraising and awareness events. They greatly appreciate all the support they have received from ACCOIN during Amanda's illnesses and remission and since her passing. In memory of Amanda's loving and compassionate spirit, Connie is determined to help ease the burden of ACCOIN families as they navigate the nightmare of childhood cancer. Besides being the Board Treasurer, she also serves as Database Administrator and provides tech support. Connie has a B.S. from EWU in Information Science, an interdisciplinary degree combining math, computer science, accounting, and decision science. She has been self-employed for many years providing software development and technical support primarily for the wholesale forest products industry.
---
Maggie Randall, Secretary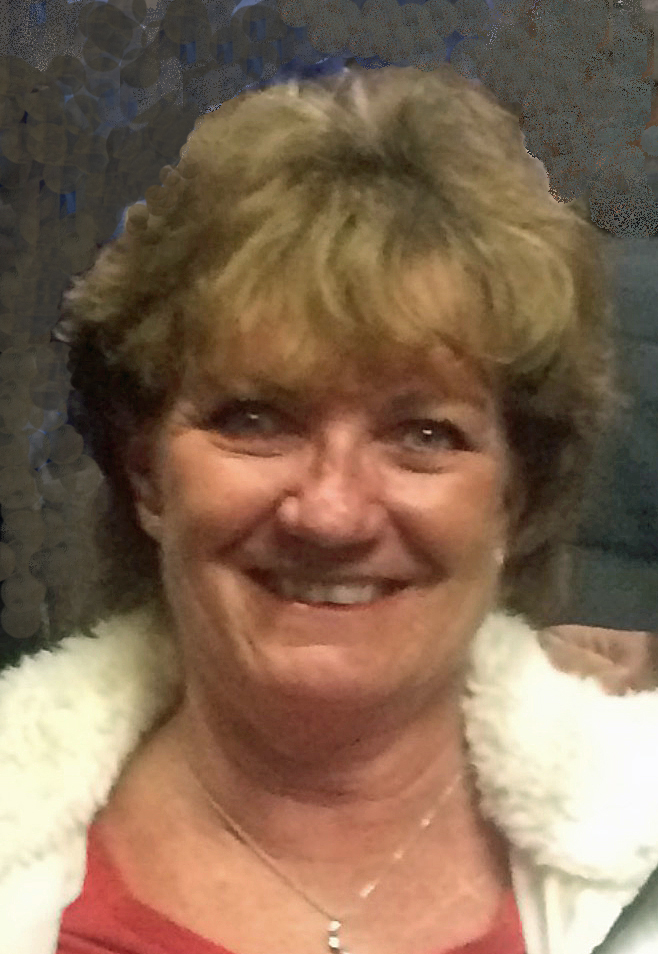 Maggie was born and raised in Spokane and had a rewarding career as a registered nurse. She is married with three children and three grandchildren. After attending several Candlelighters Light the Way dinner auctions, Maggie was moved to volunteer on the dinner auction committee. That led to 5 amazing years chairing the event. Maggie believes in the mission of ACCOIN and is honored to serve on this board with all the dedication and support that is given to the whole family experiencing a very difficult time.
---
Directors
John Nelson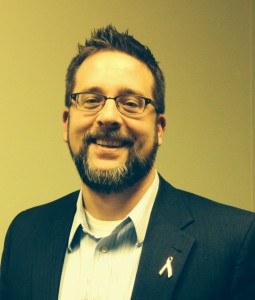 John was born and raised in Spokane and currently resides here with his wife, son, daughter, and nephew.  He has worked in the banking industry since 2005. Since 2010, John has been a Branch Manager and AVP with Wells Fargo Bank.  When not spending valuable time with his family, you will find John at the golf course, taking in a sporting event, or volunteering out in our wonderful community.  John became passionate about ACCOIN after hearing about the wonderful organization from other board members. He learned about all that they do to help local children and their families and wanted to be a part of it. He knows how important this cause is to everyone in our community.  He truly values the opportunity ACCOIN has given him to serve this wonderful organization and local children with cancer and their families.
---
Eddie Wood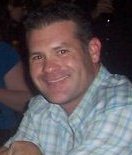 Eddie Wood lives in the Spokane area with his wife and their three girls (one set of twins). He is an avid sportsman and thrill-seeker (motocross!) who works in medical sales though his knowledge of the health industry reaches far beyond the professional. At the tender age of seven, Eddie was diagnosed with stage IV rhabdomyosarcoma and given a 22% chance of survival. Eddie emerged cancer-free and has remained in remission these 31 years and counting. Eddie brings to the ACCOIN community the unique adult perspective of a childhood cancer survivor (and son of a health care professional) with an experiential understanding of the direct impact and implications of a pediatric cancer diagnosis. His passion for the cause is palpable to all who cross his path.
---
Ken Phillips
Ken is a retired Air Force Officer of 23 years and following that retired from Computer Sciences Corporation after an additional 20 years of service. He holds a Bachelor of Science degree in Mathematics from the University of Massachusetts at Amherst, MA. Ken has been on the National ACCO Board of Directors (formerly CCCF) since 1994, and has held the office of Treasurer since 1995. He and his wife Marie were active on the Board of Directors of Candlelighters of Southern Colorado, Colorado Springs, CO from 1990 to 2004, at which time they moved to Spirit Lake in North Idaho. Ken and Marie are bereaved grandparents. Their precious granddaughter Ginny died from acute myelogenous leukemia in 1990 at the age of 3-1/2.
---
Greg McGuire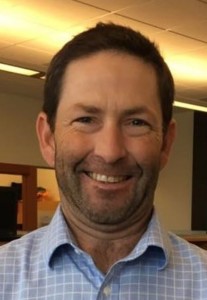 Greg is an Event Operations Technology Specialist on the Gonzaga University Event Service Team (GUEST). He has a BA from WSU and is owner of GM Entertainment. Greg has been involved with ACCOIN since 1992, when he started entertaining at the annual Christmas party.  This organization is very special to him as he's made life-long friends and connections.  Now Greg helps out with day camps and annual events like the dinner auction, summer party, and holiday party.
---
Maile Aden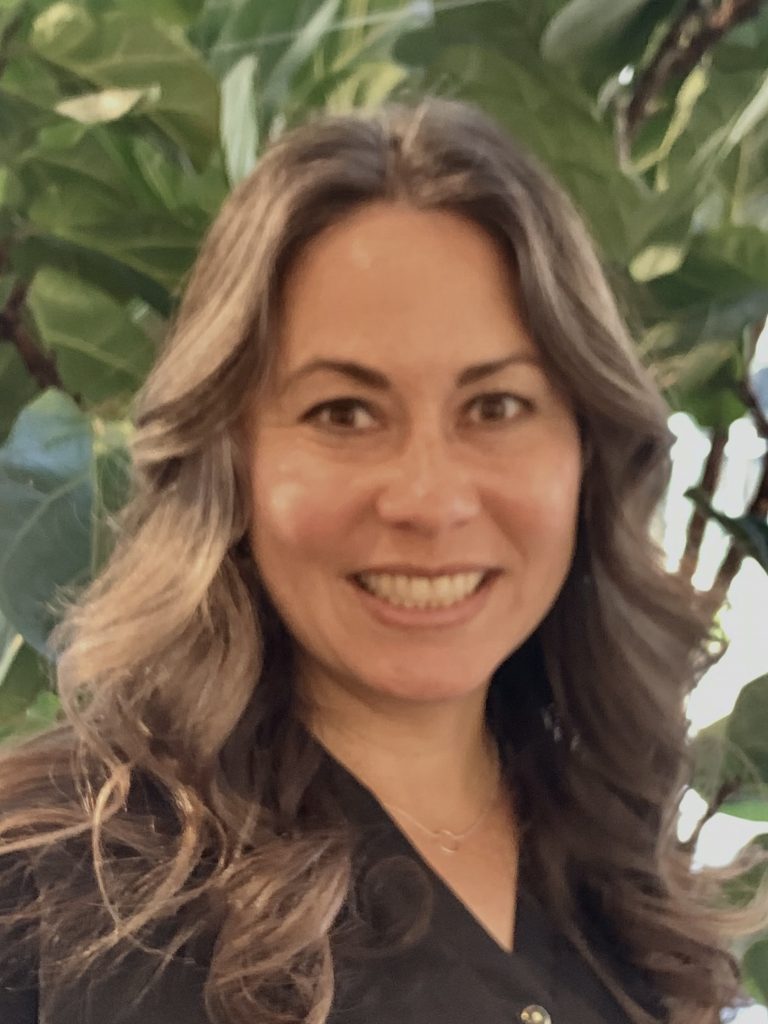 Maile lives in the Spokane area with her husband and their four children. Born & raised in Hawaii and living in the Pacific Northwest, Maile enjoys the ocean, rivers, lakes & mountains! Running, skiing, camping, rafting, "going beach" & surfing are favorite family activities.
Maile attended Whitworth University, receiving a B.A. in Elementary Education and an M.Ed. in School Administration. She worked for 17 years in the Mead and Spokane Public School Districts as an elementary school teacher, principal assistant & principal. Maile also served as the Director of Curriculum & Instruction for MCA in Taiwan. Currently, Maile's primary focus is her family, their home & the plethora of activities in which they are all involved.
On Friday, March 10th, 2017, Maile took their youngest, Alexandra, to Sacred Heart ER; four hours later, and three weeks before her 7th birthday, Alex was diagnosed with Acute Lymphoblastic Leukemia (ALL). Since that overwhelmingly memorable & emotionally draining day, many blessings have emerged! ACCOIN has been a huge blessing throughout their family's journey! Alex completed 2 1/2 years of treatment in July 2019 & remains cancer-free!
Maile's family finds hope in Jeremiah 29:11 as well as inspiration from Bethany Hamilton, Alex's UNSTOPPABLE hero, "I don't need easy, I just need possible."
---
Dr. David Goshorn aka Dr Ross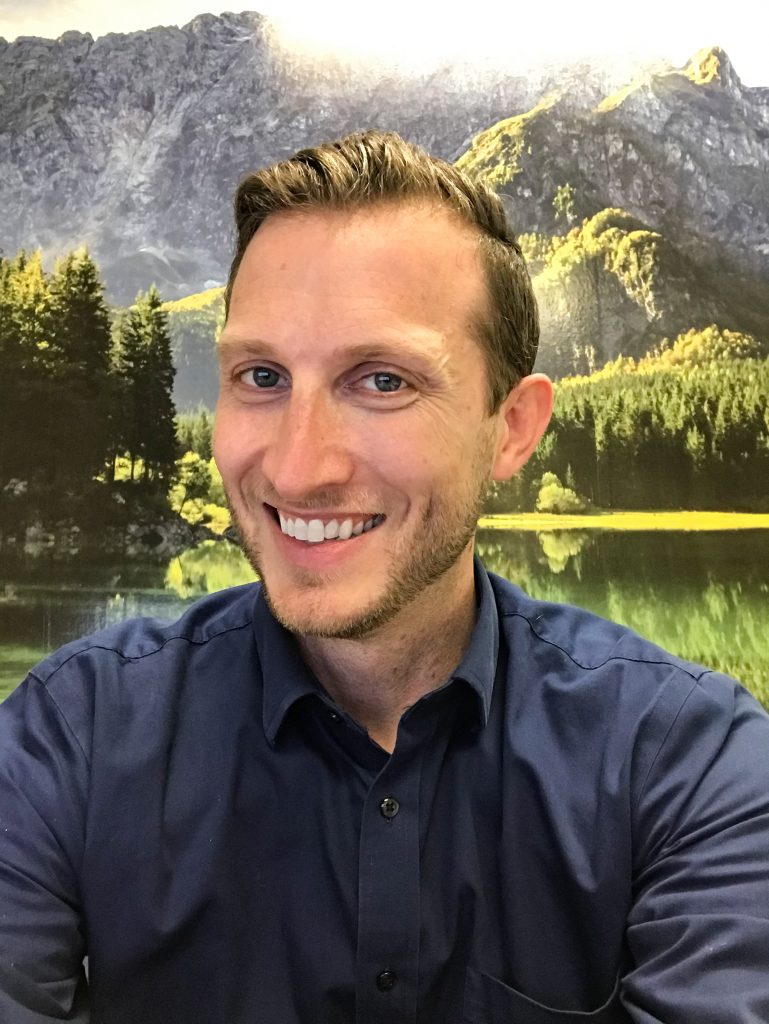 Now into my 7th year of working with Sacred Heart Children's Hospital, I'm thrilled to join the ACCOIN team!  I look forward to working together to support the patients and families.  We are so lucky to have ACCOIN helping light the way on each patient journey.
---
Staff
Leslie Woodfill, Executive Director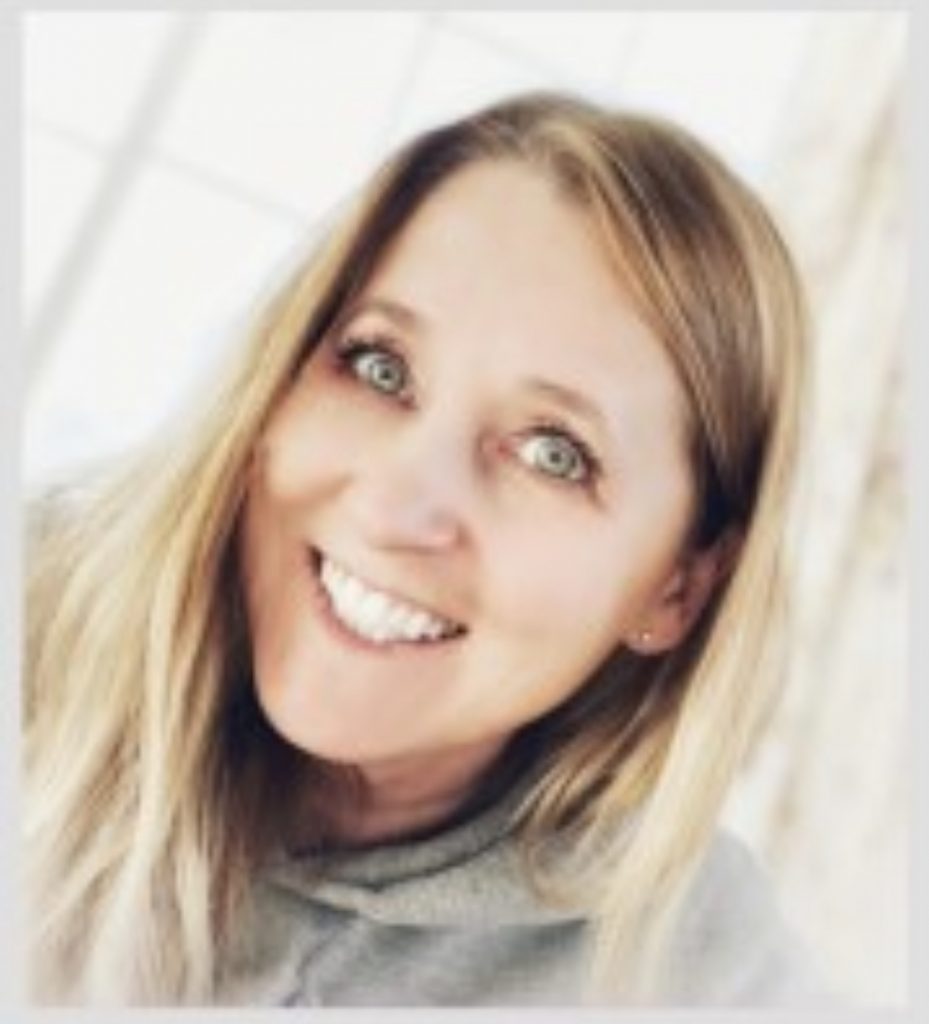 Leslie Woodfill has served in the non-profit world for over 25 years.
She entered the non-profit world as a volunteer for the Make-A-Wish Foundation and then transitioned into the role wish-granting and Regional Co-Director for children in Eastern Washington, Northern Idaho, and Montana.
In 2015 she took on the role of Eastern Washington and Northern Idaho Walk Manager for the Alzheimer's Association where she managed all details for 4 walks, built awareness, and raised funds to help in the quest of a world without Alzheimer's and other Dementias.
Leslie has been a volunteer of the local American Childhood Cancer Organization Inland Northwest since 2002. She is excited to step into the role of Executive Director with the opportunity to make a difference in this special mission of supporting educating, service, and advocating for the children & families of children with cancer, survivors of childhood cancer, and the professionals who care for them.
---
Denise Moss, Patient Services Coordinator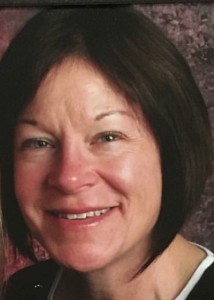 Denise's oldest daughter Becky was diagnosed at the age of 3 & a half with stage 4 Rhabdomyosarcoma. The American Childhood Cancer Organization Inland Northwest  (ACCOIN) volunteers befriended her family shortly after diagnosis. Back then, ACCOIN's main program was a snack cart at the hospital, but more than that, they were and remain a gathering of parents going through the same thing. What an incredible lifeline! Previously, Denise served two terms on the board of directors and headed-up the sibling support group. As Patient Services Coordinator, Denise is honored to be walking beside families (many who become friends) because there is a shared knowledge of the road traveled and it means so much to share support and wisdom.
---