Planning is underway for CCAM 2023
(CCAM= Childhood Cancer Awareness Month)
The Light the Way Gala will be the closing event for CCAM- September 30th- Saturday
http://auction.ilfmedia.com/auction/2023-Light-the-Way-Gala
BLOOD DRIVE!!!
September 19th 2 pm- 5 pm
202 E Spokane Falls Blvd 
Until we have big plans in place- please enjoy the events from last year!
September 2021 Events
ALL MONTH WE HAD WONDERFUL COMMUNITY SUPPORT! 
August 24th BARISTA FOR THE DAY
There were 10 of our kids and their families were baristas for a Day at Wake up Call! Special thanks to Wake Up Call for hosting our kids at the bus, which is located at the AVISTA STADIUM!
We kicked off the month with people adding GOLD to their lives as an awareness of Childhood Cancer! 
Thank you to The Salz Team, Cosmic Cowboy, PF Chang's and the Botanical Alchemist, Ben & Jerry's and WHIZ KIDS!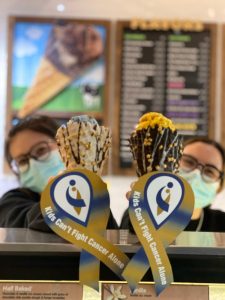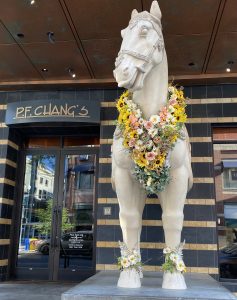 September  8th, 2021- ACCOIN/Rosauers BLOOD DRIVE!  Special thanks to Rosauers on 29th for allowing Blood Mobile to be on their parking lot. Because of this presence, many were able to donate the gift of life. We gathered enough blood to help 56 pediatric cancer patients in treatment at Sacred Heart Hospital.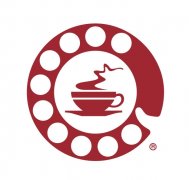 September  9th, 2021  The Community came through! More than $8000 was raised through the efforts of  WAKE UP CALL COFFEE ! 
September 15th, 2021- Candlelight Vigil at the Glover Mansion.  We gathered at The Glover Mansion for delicious hors-d'oeuvres by Red Rock Catering to nourish our bodies while our mission nourishes our hearts.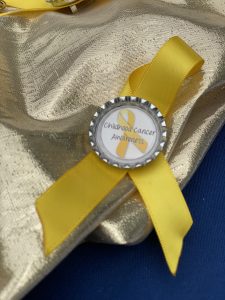 September 23rd, 2021-the Pavilion at Riverfront Park was illuminated GOLD with BLUE sparkles in honor of Childhood Cancer Awareness Month!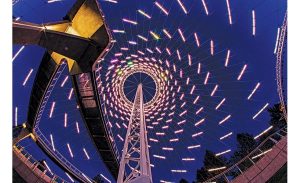 September 25th, 2021  Light the Way Online Auction:
***We raised over $80k! All because you care!***
We will continue our support of our local families, and WE also INTEND TO EXPAND our support. Our goal is to raise enough money this year to bring on an additional person for our hospital program. That person will be dedicated to working on weekends and holidays. Filling that role, our kids and families would have support 365 days a year as they navigate their journey with cancer.
You can still join the momentum of building something even bigger and more robust to support local kids and their families. 
Please consider making a donation today! 
https://www.acco.org/inlandnw/donate/
Why Paint the Town Gold?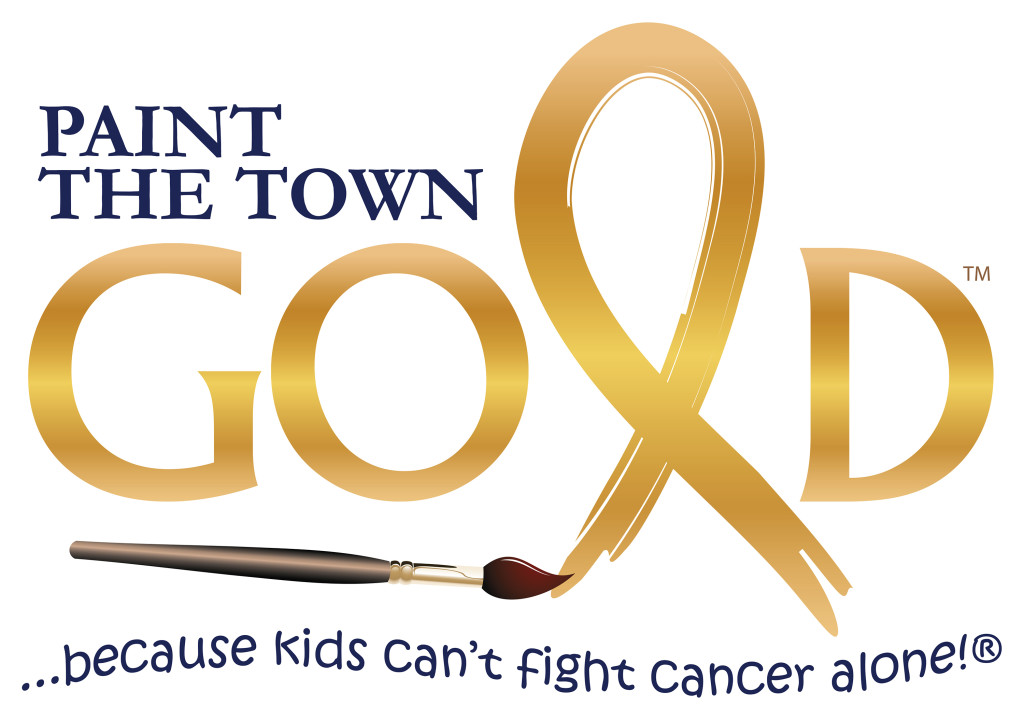 The Gold Ribbon is the international symbol for childhood cancer. In honor of every child who has ever been diagnosed with childhood cancer, we would like your help to "Paint the Town Gold" in order to bring awareness to this disease. By working together, we can make an impact on the local community by becoming successful childhood cancer advocates through the promotion of the color gold!
Gold ribbon awareness pins are available.
CHILDHOOD CANCER STATISTICS
Childhood Cancer is the leading cause of death by disease in children under the age of 15 in the US.
Worldwide, more than 160,000 children are diagnosed with cancer each year.
In the US, among children from birth to age 19, more than 15,780 cases of cancer are diagnosed each year.
Every 40 minutes a child is diagnosed with cancer in the US.
The most common type of cancer in children is Leukemia.
One in 285 children will be diagnosed with cancer by the time they are 20 years old.
Click here for more statistics.