Welcome!
American Childhood Cancer Organization Inland Northwest's unique mission is to help each family cope with life during childhood cancer treatments and rebuild their lives after cancer from the experienced perspective of those who have been there before. Your donations will enhance the lives of children with cancer and their families. You will be providing emotional and practical support, education, patient advocacy, and the assurance that no child or family will have to fight cancer alone.
Our Mission Statement:
"To educate, support, serve, and advocate for families of children with cancer, survivors of childhood cancer, and the professionals who care for them."
We serve all children diagnosed with cancer from Eastern Washington and those traveling to Spokane, Washington from North Idaho and Western Montana for treatment. Funds raised locally remain in our communities to help children with cancer in the Inland Northwest.
…because kids can't fight cancer alone!!!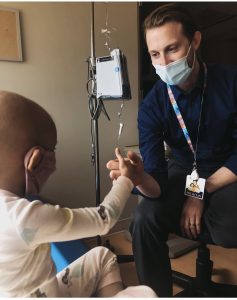 Please join us for the Light the Way Gala 
September 30th, 2023
This is the primary fundraiser for our programs
Get your seat to something very special!
---
---
SAVE THE DATES
---
American Childhood Cancer Organization Inland Northwest
Sacred Heart Children's Hospital
4th Floor -(down hallway directly across from purple flowers)
Spokane, WA 99204
Phone: (509) 474-2759
Fax: (509) 474-2756
American Childhood Cancer Organization Inland Northwest
Business Office:
202 E Spokane Falls Blvd
Suite 301
Spokane, WA 99202
Office Hours:  Monday – Friday  9:00am – 4:00pm
Phone: 509-995-5431
Mailing Address:
American Childhood Cancer Organization Inland Northwest
P.O. Box 9678
Spokane, WA 99209