Welcome!
American Childhood Cancer Organization Inland Northwest's unique mission is to help each family cope with life during childhood cancer treatments and rebuild their lives after cancer from the experienced perspective of those who have been there before. Your donations will enhance the lives of children with cancer and their families. You will be providing emotional and practical support, education, patient advocacy, and the assurance that no child or family will have to fight cancer alone.
Our Mission Statement:
"To educate, support, serve, and advocate for families of children with cancer, survivors of childhood cancer, and the professionals who care for them."
We serve all children diagnosed with cancer from Eastern Washington and those traveling to Spokane, Washington from North Idaho and Western Montana for treatment. Funds raised locally remain in our communities to help children with cancer in the Inland Northwest.
…because kids can't fight cancer alone!!!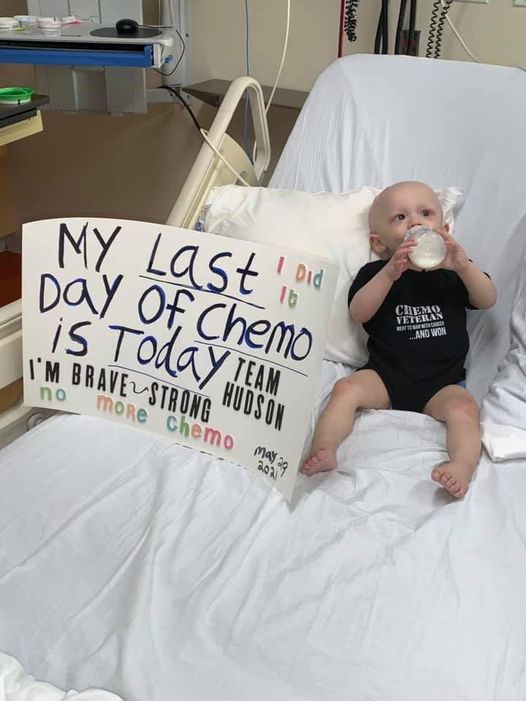 This is sweet little Hudson.
He finished his intense battle with medulloblastoma brain cancer recently and his family is planning a Big celebration to mark his end of treatment. Hudson's great-aunt and great-uncle have graciously offered to host a bell ringing at their place on Sunday, August 8, as they have a bell twice the size of Hudson to commemorate the giant battle he went through.
As childhood cancer families, if you'd like to attend and support this little man's bright future, please plan to arrive between 1 and 1:30 pm.
The bell ringing will take place at 1:30. The address is 12520 N. Ruby Road Spokane, WA 99218. The family welcomes folks to bring signs, honk their horns, and/or decorate their cars for Hudson. They say he currently has lots of toys, but would appreciate gift cards to Carter's, Target, or Barns and Noble so when he feels good enough he can pick out new clothes and books now that he's finally growing!! Hudson also loves bubbles!!
If you plan to come, please comment here as there will be limited parking.
The Washington State Patrol is very interested in helping celebrate. They will send a trooper or two if they are not responding to incidents at that time.
---
---
SAVE THE DATES
---
American Childhood Cancer Organization Inland Northwest
Sacred Heart Children's Hospital
4th Floor -(down hallway directly across from purple flowers)
Spokane, WA 99204
Phone: (509) 474-2759
Fax: (509) 474-2756
American Childhood Cancer Organization Inland Northwest
Business Office:
3021 S. Regal Street
Suite 104
Spokane, WA 99223
Office Hours:  Monday – Friday  9:00am – 4:00pm
Phone: 509-995-5431
Mailing Address:
American Childhood Cancer Organization Inland Northwest
P.O. Box 8031
Spokane, WA 99203