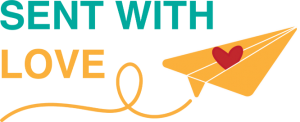 As my son was being treated for AML, I met many parents in the hall, family lounge, and in
other parts of CS Mott Children's Hospital.
During our stay, he was incredibly blessed by mail from loving friends and family and even
strangers. This stirred an idea in my soul.
When a recovering teen was going thru very hard days, it occurred to me that mail could
make a difference – even mail from complete strangers. We prayed and our letters/small
gifts made such a positive impact that we decided to share it with other families.
Sent With Love was born!
I praise God for this idea to use one of my favorite activities – letter writing – to make a
substantial difference in people's lives. A special thanks to our donors and volunteers that
have made this idea a reality.
Our goal is to send greeting cards and packages to each selected family year-round. We welcome your donation! DONATE HERE!
Your gift makes a difference! -Jennifer
Let all that you do be done in love. I Corinthians 16:14 NKJV
Ministry Links: linktr.ee/sentwithlovemotts
Email: sentwithlovemotts@gmail.com