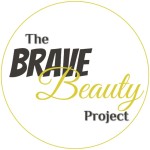 Our 5-year-old daughter, Maren, was diagnosed with Acute Lymphoblastic Leukemia on March 29, 2018. The day of diagnosis, our world was shaken to the core and our lives forever changed. That week we cried many tears, but at least half of them were tears of gratitude. We watched family, friends, acquaintances, strangers, hospital staff, and charitable organizations reach out to us, share words of encouragement, send cards, visit, provide donations, pray, share their experiences, cry with us, and support our family, especially Maren like we never could have imagined. The amount your child is loved by SO many may be something that many of you may never have the opportunity to truly realize – it may be a feeling that you only have the beauty of knowing in the face of a tragedy. It is one of the things cancer gave us while taking so much else away. For that realization, we will forever be thankful. For each individual who supported us in their thoughts, in their prayers, in their notes, in their gifts, we will forever be thankful. For each organization that offered support and a feeling of inclusion in a community we never dreamed we would be a part of, we will forever be thankful.
We knew we wanted to help others facing the tragedy of childhood cancer learn that their children are more loved and important than they ever imagined, too.
Following Maren's diagnosis, she immediately started what will be a 2.5-year journey of active treatments and chemotherapy. She had a medical port placed in her chest to allow the doctors and nurses easy access to administer drugs, blood products, and medications. Like many children, Maren struggles with severe anxiety surrounding her port and having to remove her shirt or dress to have her port accessed was very stressful for her. Together, Maren and I created a dress she could wear that opens at the shoulders to allow easy access to her port without having to undress. This allowed Maren a little more dignity and a tiny bit less fear.
Maren felt that every kid with cancer should have one! We began in our basement with Maren choosing the fabrics and myself, her mom, doing the sewing. We would deliver the dresses to Lutheran General Oncology Clinic each week to share with other patients. Slowly, news of our project spread and now we have many volunteers sewing and donating dresses. You can visit our website at www.bravebeautyproject.org to learn more about our project, donate supplies, volunteer, or nominate a "Brave Beauty".