In 2021, ACCO obtained 45 State Proclamations. Our goal is to get all 50 states.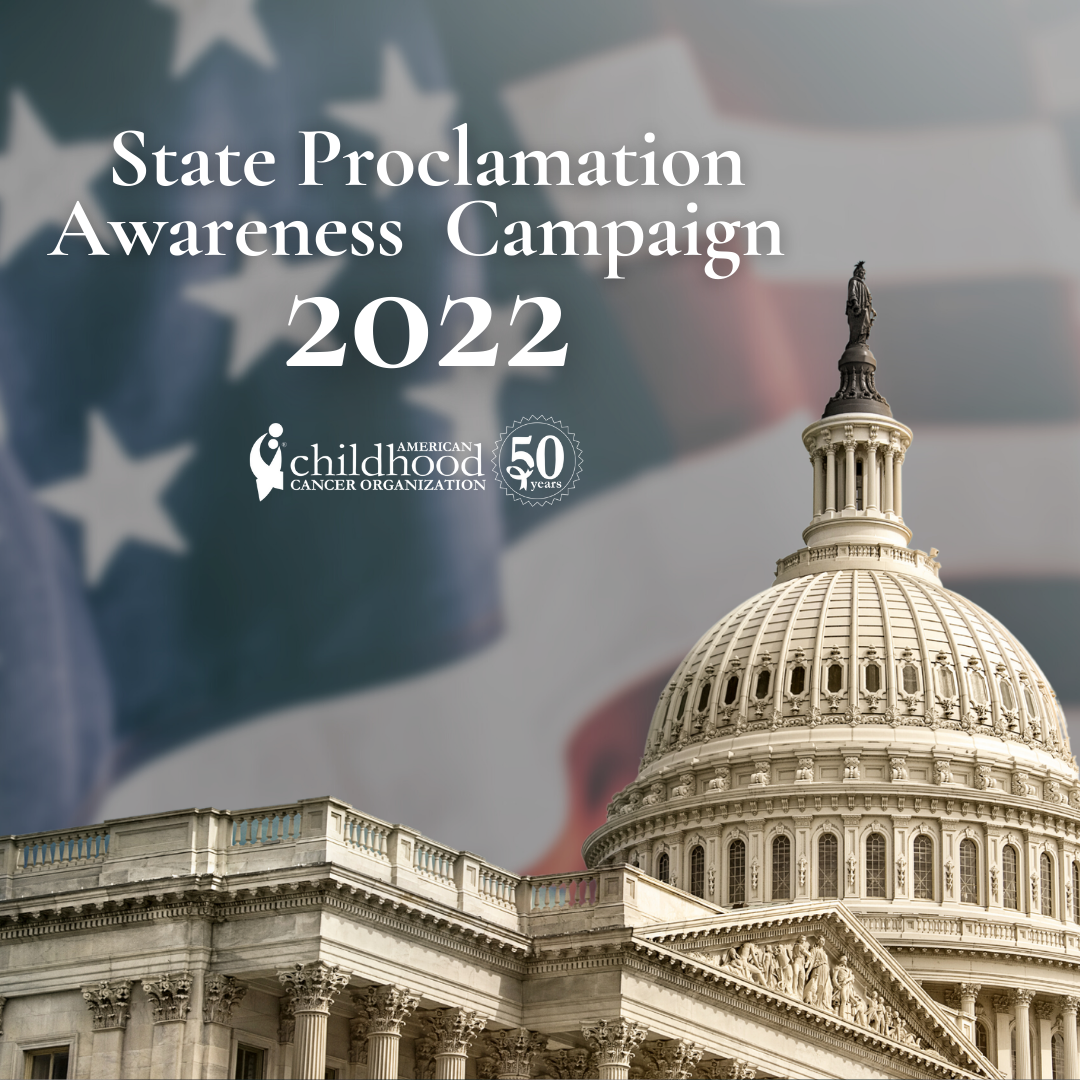 Childhood cancer remains the number one cause of death by disease for children in the U.S. and around the world.  In just a few months, we will honor all of these brave individuals as we raise awareness during September as Childhood Cancer Awareness Month.
Together with many committed advocates and grassroots organizations, we humbly ask for your help contacting the governor's office in your state. ACCO, as a national organization, has contacted your state and they are looking forward to issuing the proclamation. However, many times the request has to come from a resident.
It is more important than ever to use our voices and raise awareness for childhood cancer!
REQUEST YOUR PROCLAMATION» SEE THE 2022 PROCLAMATIONS»
Learn more about our advocacy program, "What About Kids?" HERE.
Sample language has been provided below as an optional guideline for your submission request that can be copied and pasted into your request. To access the sample language, click HERE.
If you'd like to join our Monthly Advocacy Trainings, click here.
If you receive a response from your state's Government office, please email Jessica Beckstrand, Regional Advocacy Manager at jbeckstrand@acco.org upon notification, so we may follow up together!
Thank you in advance for your continued support of the American Childhood Cancer Organization!
Questions? Email Jessica Beckstrand, Regional Advocacy Manager at jbeckstrand@acco.org