ACCO Inland Northwest's dedicated board of directors work tirelessly to increase services and awareness for families of children with cancer. Childhood cancer can have long term effects on the entire family. Our board is comprised of a 51% majority of family members who know first hand the devastation that a childhood cancer diagnosis can bring and caring, committed community members who want to make a difference in the lives of children with cancer and their families.
Officers
Margaret Kobylus, President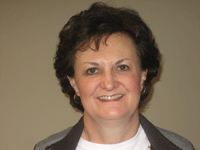 Margaret Kobylus has been a member of the local ACCOIN since 1992 when her 15 year old daughter, Angela, was diagnosed with osteogenic sarcoma (bone cancer). In March of 1997 Angela passed away after a very hard-fought 5-year battle with her cancer. ACCOIN gave her family assistance, strength and comfort to carry through that battle. She is committed to giving that back to the kids and families that continue to fight the same battles. Margaret has served ACCOIN as a Board Director, Board Secretary and Board President, as well as heading many committees. Margaret has over 40 years experience in accounting and human resources, as well as many years of experience with other non-profit organizations. Margaret values the opportunity to serve this very worthwhile organization…because kids can't fight cancer alone!
---
Ethan Clarke, Vice-President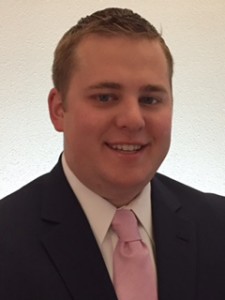 Ethan Clarke became involved with ACCOIN after his niece Marleigh passed away from leukemia in 2013.  He worked as an accounting volunteer and joined the Board of Directors in 2015.  Ethan is a graduate of Eastern Washington University and has an extensive background in banking. He recently started a new career as a commercial real estate appraiser for CBRE.  In 2015, Ethan was honored as Umpqua Bank's Volunteer of the Year for his work with ACCOIN.  Ethan lives in Spokane with his wife Christa and dog Chloe. In his spare time, he enjoys working around the house and boating with family and friends at Hayden Lake.
---
Connie Hill-Bunch, Treasurer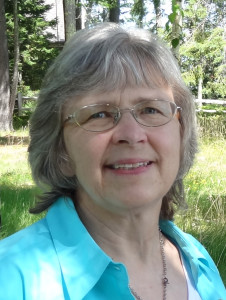 Connie Hill-Bunch's beloved daughter Amanda passed away in Dec. 2006 at age 18 after an intense year-long battle with Acute Myelocytic Leukemia, which was thought to be caused by chemotherapy she received for brain cancer at age 12. Amanda and her parents were active members of ACCOIN for 6 years, both as participants in family and teen activities and as volunteers for many fundraising and awareness events. They greatly appreciate all the support they have received from ACCOIN during Amanda's illnesses and remission and since her passing. In memory of Amanda's loving and compassionate spirit, Connie is determined to help ease the burden of ACCOIN families as they navigate the nightmare of childhood cancer. Besides being a Board Director, she also serves as Database Administrator for ACCOIN. Connie has a B.S. from EWU in Information Science, an interdisciplinary degree combining math, computer science, accounting and decision science. She has been self-employed for many years providing software development and technical support primarily for the wholesale forest products industry. Previous volunteer positions include Girl Scout troop leader and Board Director and Treasurer for the Spokane Waves Swim Team. She is currently Board President of the Dartford Cemetery Association.
---
Rebecca Erdahl, Secretary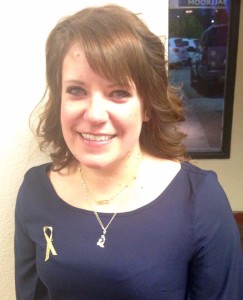 Rebecca has been involved with the American Childhood Cancer Organization Inland Northwest since 2012 when her four-year-old daughter, Marleigh was diagnosed with AML Leukemia.  Marleigh underwent intense chemotherapy at Sacred Heart Children's Hospital and a bone marrow transplant in Seattle. Sadly, Marleigh passed away in December 2013. ACCOIN has been a steady source of support from diagnosis and into bereavement.  She believes greatly in the organization as it is the only one like it, which supports the whole family in all stages of the cancer journey.  Rebecca currently serves as the Board Secretary, is heavily involved in the Light the Way Dinner Auction and plans the events for the Bereaved Parent Group.
---
Directors
John Nelson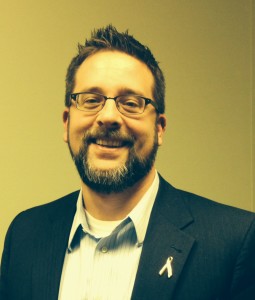 John was born and raised in Spokane and currently resides here with his wife, son and daughter.  He has worked in the banking industry since 2005. Most recently, since 2010, John is a Branch Manager with Well Fargo Bank.  When not spending valuable time with his family, you will find John at the golf course, taking in a sporting event, or volunteering out in our wonderful community.  John became passionate about ACCOIN after hearing about the wonderful organization from other board members. He learned about all that they do to help local children and their families and wanted to be a part of it. He knows how important this cause is to everyone in our community.  He truly values the opportunity ACCOIN has given him to serve this wonderful organization and local children with cancer and their families.

---
Sandy Druffel
---
Eddie Wood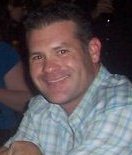 Eddie Wood lives in the Spokane area with his wife and their three girls (one set of twins). He is an avid sportsman and thrill-seeker (motocross!) who works in medical sales though his knowledge of the health industry reaches far beyond the professional. At the tender age of seven, Eddie was diagnosed with stage IV rhabdomyosarcoma and given a 22% chance of survival. Eddie emerged cancer free and has remained in remission these 31 years and counting. Eddie brings to the ACCOIN community the unique adult perspective of a childhood cancer survivor (and son of a health care professional) with an experiential understanding of the direct impact and implications of a pediatric cancer diagnosis. His passion for the cause is palpable to all who cross his path.
---
Ken Phillips

Ken is a retired Air Force Officer of 23 years and following that retired from Computer Sciences Corporation after an additional 20 years of service. He holds a Bachelor of Science degree in Mathematics from the University of Massachusetts at Amherst, MA. Ken as been on the National ACCO Board of Directors (formerly CCCF) since 1994, and has held the office of Treasurer since 1995. He and his wife Marie were active on the Board of Directors of Candlelighters affiliate Candlelighters of Southern Colorado, Colorado Springs, CO from 1990 to 2004, at which time they moved to Spirit Lake in North Idaho. Currently Ken is the interim treasurer for our local affiliate in addition to supporting our activities throughout the year. Ken and Marie are bereaved grandparents. Their precious granddaughter died from acute myelogenous leukemia.
---
Kari Carbon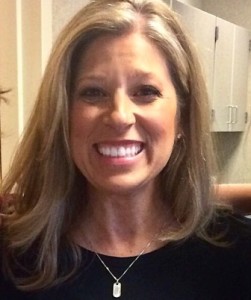 Kari Carbon first joined ACCOIN in 2011 when her son Mitch was diagnosed with Ph+ ALL. After treatment at Sacred Heart Children's Hospital, a bone marrow transplant at Seattle Children's Hospital and eventually CAR-T 19 immunotherapy at Children's Hospital of Philadelphia, Mitch survived 4 relapses.  He made medical history by being the first child in the world with disease progression to his brain to receive CAR-T 19. With over 20 years of health care industry experience, Kari has utilized her knowledge to navigate multiple care teams, settings and access to clinical trials, however, none of that compared to the significant support ACCOIN has provided her entire family from the first day of treatment to survivorship and beyond. She hopes to give hope to other families that find themselves facing Childhood Cancer. She is currently Regional Operations Director at Columbia Medical Associates, a subsidiary of Kaiser Permanente of Washington.
---
Maggie Randall
---
Greg McGuire
---
Staff
Sarah Brown, Executive Director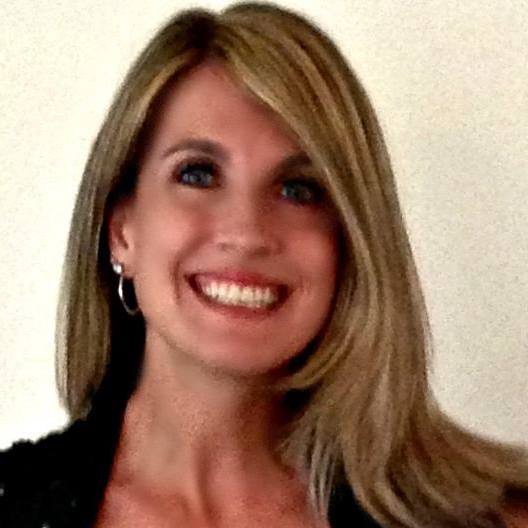 Sarah Jane Brown has been a member of the local American Childhood Cancer Organization Inland Northwest since 2003 when her eight-year-old son, Parker, was diagnosed with leukemia (cancer of the blood). Parker received six years of chemotherapy and passed away in December of 2009. Sarah Jane became passionate about ACCOIN the day her son was diagnosed with cancer because ACCOIN was there for her family on the day of her son's diagnosis, throughout his six years of chemotherapy, and even in his death with grief support. Her job is her vocation and she is honored to be a part of a team that empowers families to stay connected, offers emotional and financial support, and lets families know they are not alone.

---
Kiersten Barron, Administrative Assistant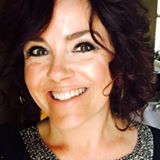 Kiersten is a Southern California transplant and has lived in Spokane for 12 years.  Kiersten is deeply connected to childhood cancer because in 2005 her 2nd born son, Cruz, was diagnosed with Stage IV Neuroblastoma at the age of two months.  After the fight of his life, Cruz is approaching the ripe old age of 12 and enjoying the 6th grade.  It is very important to Kiersten to give back the support that she received from this community during Cruz's cancer battle.   Kiersten is thrilled to be a part of the ACCOIN staff as the Administrative Assistant since December 2015 and looks forward to continuing the beautiful work that ACCOIN does.
---
Denise Maxson, Patient Services Coordinator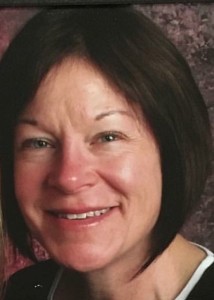 Denise's oldest daughter is a survivor of stage 4 Rhabdomyosarcoma. The American Childhood Cancer Organization Inland Northwest  (ACCOIN) (formerly Candlelighters) volunteers befriended her family shortly after diagnosis. Back then, ACCOIN's main program was a snack cart at the hospital, but more than that, they were and remain a gathering of parents going through the same thing. What an incredible lifeline! Previously, Denise served two terms on the board of directors and headed-up the sibling support group. As Patient Services Coordinator, Denise is honored to be walking beside families (many who become friends) because there is a shared knowledge of the road traveled and it means so much to share support and wisdom.
---
Alicia Damon, Events Coordinator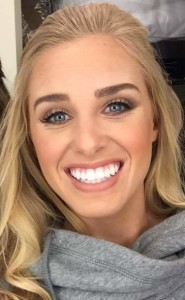 Alicia is a Spokane-native and recent Whitworth University graduate. She was first affected by childhood cancer when she was a junior at Lewis and Clark High School, where she met a freshmen girl named Merete whose brain tumor had become terminal. She took Merete to the Homecoming dance, and Merete passed two months later. Down the road four years, Alicia became involved with the American Childhood Cancer Organization Inland Northwest when she put on the Merete Movement Carnival to raise money for ACCOIN. She has now joined the staff as our full-time Events Coordinator.