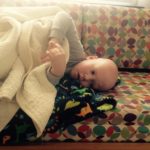 On May 28th, 2016, our son, Declan, was diagnosed with Acute Myeloid Leukemia (AML). In the following five months, he spent a total of 105 days in the hospital. Declan, age four, was isolated on most days to the Oncology Floor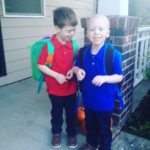 at Randall Children's Hospital, far from his twin brother, Adrian. Declan endured seventy-nine high doses of chemotherapy, two surgeries, and five bone marrow punctures. Declan received more than forty blood product transfusions. Throughout his battle, Declan remained the dino-loving little boy that he is. Declan spent the majority of his time educating nurses and staff members alike on proper dinosaur names or wandering the hall in his dinosaur costume. Declan's fearless character and unrelenting love of dinosaurs soon gave him the reputation and nickname "Declan the Dinosaur".  At this time, Declan is in remission, and ready to give back and support those who are starting their own journey.
Join Declan the Dinosaur, and take a bite out of cancer!