The Jel Sert Company's 2017 Corporate PJammin® Charity Event for Childhood Cancer: A Spectacular Success!
Once again, ACCO's amazing partner, The Jel Sert Company, comes up big in its support for the childhood cancer community! On June 20, more than 100 Jel Sert employees participated in a corporate PJammin® for Kids with Cancer event, raising thousands  to support ACCO's mission to provide critical resources and educational tools for kids with cancer and their families. We cannot thank The  Jel Sert Company, and especially Jel Sert President Ken Wegner, enough for their ongoing support for brave childhood cancer warriors everywhere and their families!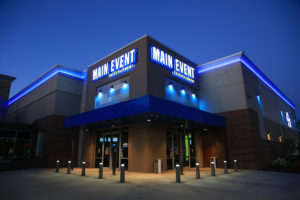 What an incredible, fun-filled evening. Many thanks to Main Events Entertainment, who organized an assortment of activities, including bowling, laser tag, gravity ropes, billiards, and arcade games, as well as a delicious buffet dinner. While teams of Jel Sert employees raised money in a friendly competition before the event, the evening also included a silent auction. And of course, because this was a PJammin'® party, everyone came dressed to the hilt in their pajamas or favorite comfy robe!
But the real stars at this event were the amazing children and families who came to enjoy a fun night out and share their stories with Jel Sert. Meeting these children and their families gave Jel Sert employees who have participated in this and past PJammin'® events first-hand insight into just how much their help and support means to childhood cancer families. Each family received a *goody bag* prepared by Jel Sert and ACCO, as well as a basket of gifts provided by Main Events. Thank you to:
Logan and the Lavery Family
Anna and the Ciamarra Family
Matthew and the Pattison Family
Arnold and the Navarez Family
Callie and the Castella Family
Adan Vallejo and the Ramirez Family
Dylan and the Full Family
Isaac Parris and the Shippers Family
Stella and the Marzillo Family
Over the next several weeks, we will be featuring these amazing kids in our Gold Ribbon Hero series, so stay tuned to read more about their stories!

The Jel Sert Company's Ongoing Support for ACCO and the Childhood Cancer Community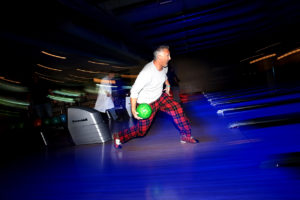 As ACCO's first and longest standing corporate partner, The Jel Sert Company has been a dedicated supporter of the childhood cancer community. In addition to displaying the gold ribbon (the internationally-recognized awareness symbol for childhood cancer) on many of its most popular products, including Fla-Vor-Ice freezer pops, Otter Pops, and Pop-Ice, Jel Sert started the Take a Pop, Share a Smile program nearly 10 years ago, in 2008. Through this program, The Jel Sert Company donates freezers stocked with an unlimited supply of frozen Fla-Vor-Ice treats to 115 pediatric oncology hospitals around the country. For the children undergoing treatment for cancer, frozen pops are more than a fun treat; they can help alleviate some of discomfort of common side effects of chemotherapy and radiation such as mouth sores, while helping to keep children hydrated. Through this program, Jel Sert has donated, free of charge, more than one million pops!
Recently, Jel Sert has expanded its support for ACCO, its mission, and the childhood cancer community through annual corporate PJammin® events. Just what is a PJammin® event? Simply put, it's a fun, memorable way to raise awareness about what childhood cancer means in the day-to-day life of a child, while building team spirit and community outreach. Organizers of a PJammin® party invite participants to wear pajamas at the event, showing support for children who often spend days, weeks, and sometimes even months wearing pjs or hospital gowns while undergoing treatment for cancer.
We would again like to thank The Jel Sert Company and the many Jel Sert employees who participated in the 2nd annual PJammin® for Kids with Cancer event, for your dedicated and ongoing support for ACCO and the childhood cancer community!
About the American Childhood Cancer Organization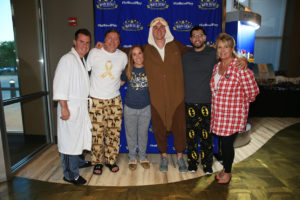 American Childhood Cancer Organization (ACCO) is a non-profit charity dedicated to helping kids with cancer and their families navigate the difficult journey from cancer diagnosis through survivorship. Internationally, ACCO is the sole U.S. member of Childhood Cancer International (CCI), the largest patient-support organization for childhood cancer in the world. Here in the United States, ACCO promotes the critical importance of ensuring continued funding into new and better treatment protocols for childhood cancer.  And most importantly, ACCO is focused on the children: developing and providing educational tools for children fighting cancer and their families, empowering them in their understanding of childhood cancer and the medical decisions they must make during this difficult journey. All of ACCO's resources are available free of charge for families coping with childhood cancer.
For additional information about childhood cancer or on ACCO, or to order resources for you or your child, please visit our website at www.acco.org.